Is your student fully prepared for Job Placement?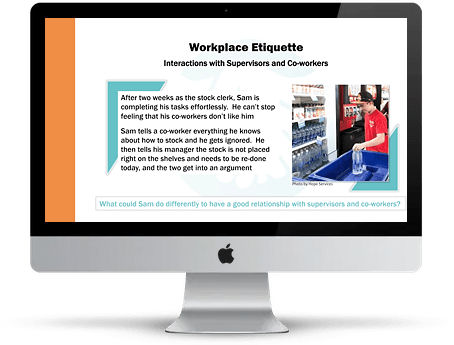 FINALLY, A WORK READINESS TRAINING PROGRAM THAT WORKS!
Teach your students, especially those who might live with disabilities, the skills that they need to maximize opportunities for their future and how to advocate for themselves! This one-of-a-kind, curriculum will guide your students through our customized Online Learning Management System.
This Pre-Placement Training for Workplace Readiness features:
SIX DIFFERENT MODULES GEARED TO TEACH SELF-ADVOCACY, JOB SEARCH SKILLS, SOCIAL & SOFT SKILLS, AND MORE!
COVID-19 SAFE AND OPTIMIZED FOR DISTANCE LEARNING
TEACH MORE STUDENTS IN A SMALLER AMOUNT OF TIME
CAN BE DONE INDIVIDUALLY OR IN A CLASS SETTING
FULL LICENSING AVAILABLE FOR SCHOOLS
VOICE NARRATION FOR EACH MODULE
OPTION TO HAVE AN EXPERT FROM HOPE SERVICES TEACH YOUR CLASS IN PERSON!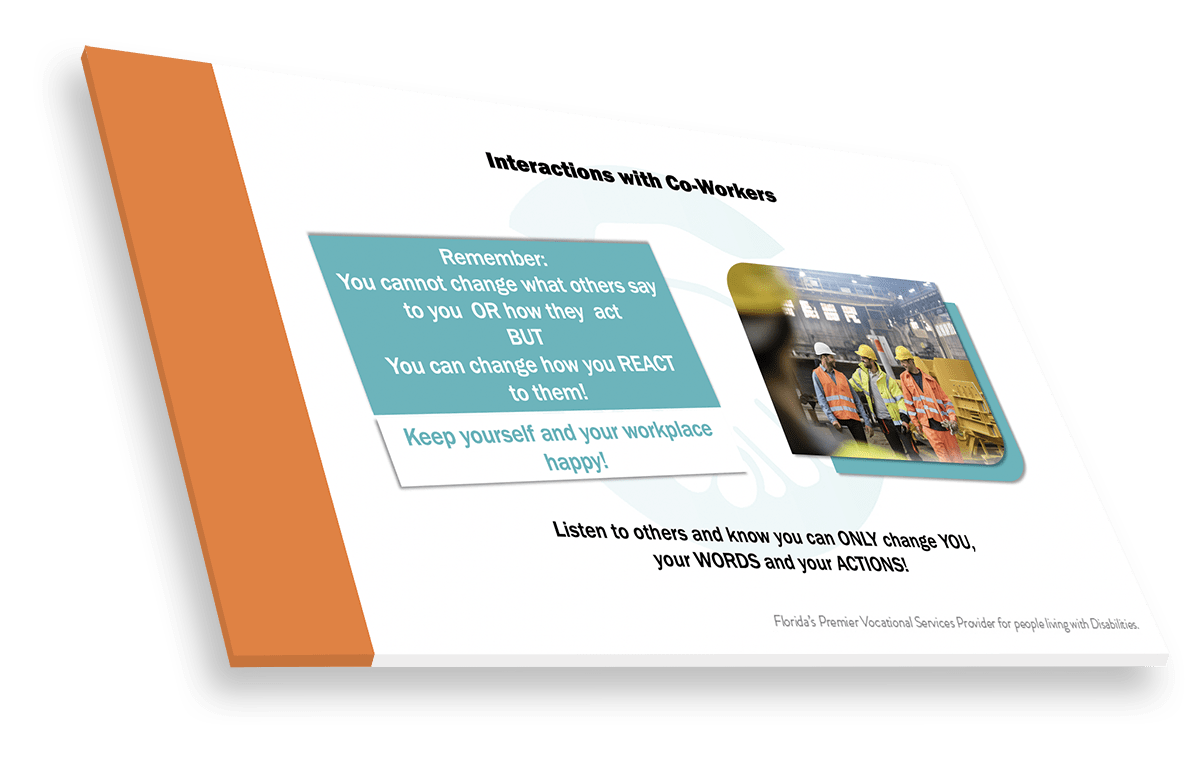 CREATED FOR STUDENTS. OPTIMIZED FOR EDUCATORS.
Each of our online modules is self-guided with engaging video content that will train your students to maximize opportunities for their future and learn how to advocate for themselves.  The process is simple:
Step One:

Choose a module

*Purchase all six modules and get 10% off!
Step Two:

Register your student through our checkout process to set up your personal login.
Step Three:

Have your student complete each module to receive their certificate of completion.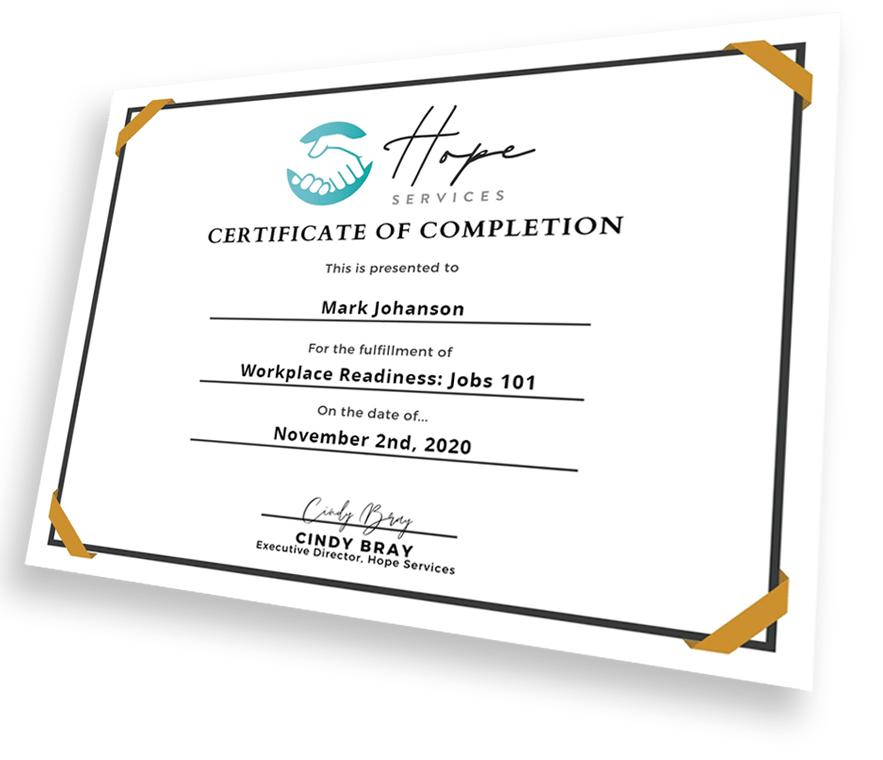 NOW OFFERING OPTIONS FOR SCHOOLS, ORGANIZATIONS, AND CHURCHES.
Student login for online modules
Self-guided modules geared for optimal learning
Certificate of completion
Purchase all online six modules and get 10% off
Student login for online modules
Course participation tracking and management
Certificate of completion
All online modules included
An expert from Hope Services will come and teach classroom for the entire course
(physical classroom setting only)
All online modules included
Unlimited classes and student logins within purchased grade level
Certificate of completion
Optional virtual classroom teaching by an expert from Hope Services
SIX EXCITING MODULES TO CHOOSE:
Purchase access to our self-guided modules for only $29 each!  You'll receive…
Personal login for online modules
Course participation tracking and management
Certificate of completion 
Or, purchase all six modules and get 10% off!
[ld_course_list orderby="ID"]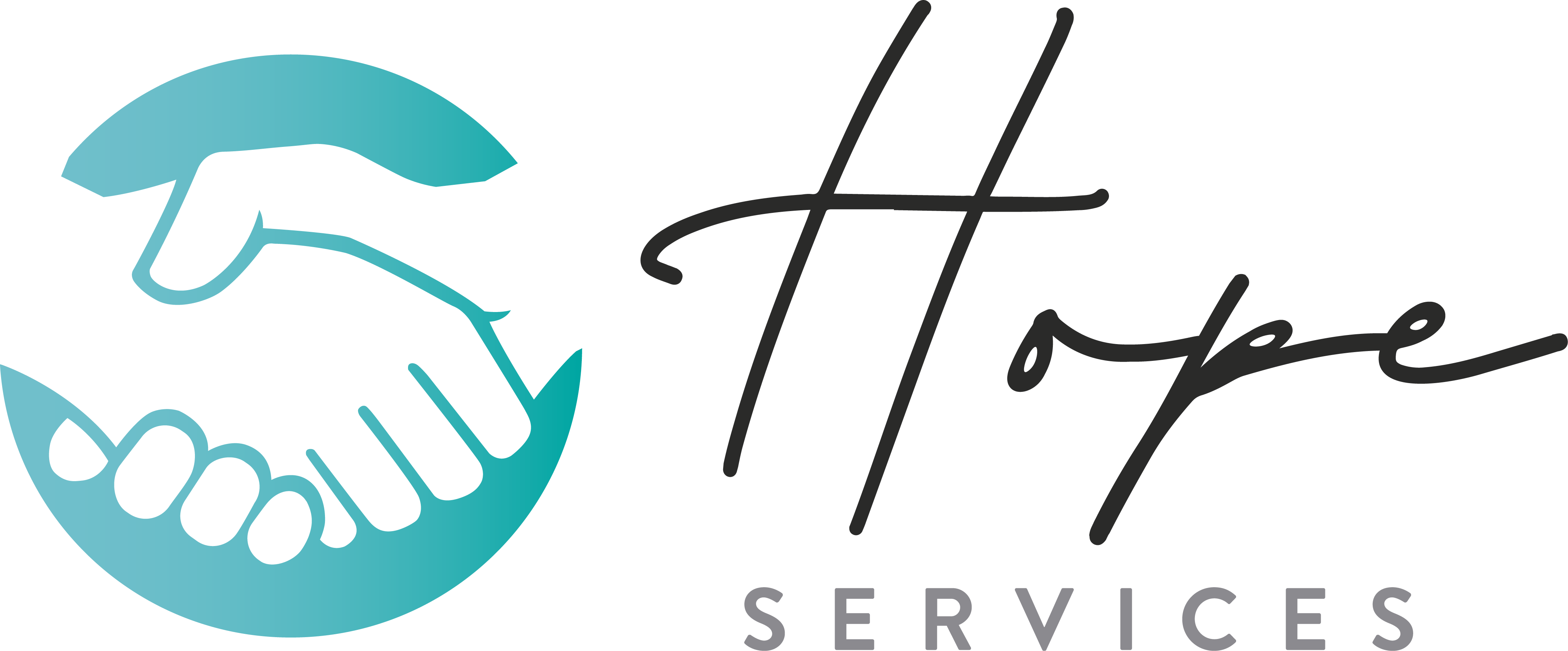 WHO IS HOPE SERVICES?
Hope Services is Florida's premier vocational service provider for people living with disabilities.  
Hope Services introduces people living with disabilities and employers who value their potential. We empower job seekers to find satisfying employment in an environment where they will thrive.  Since our inception in 2003, we have helped hundreds of individuals find jobs and unlock their potential. 
HAVE MORE QUESTIONS?
Send us a message or call us at: 813-907-3731